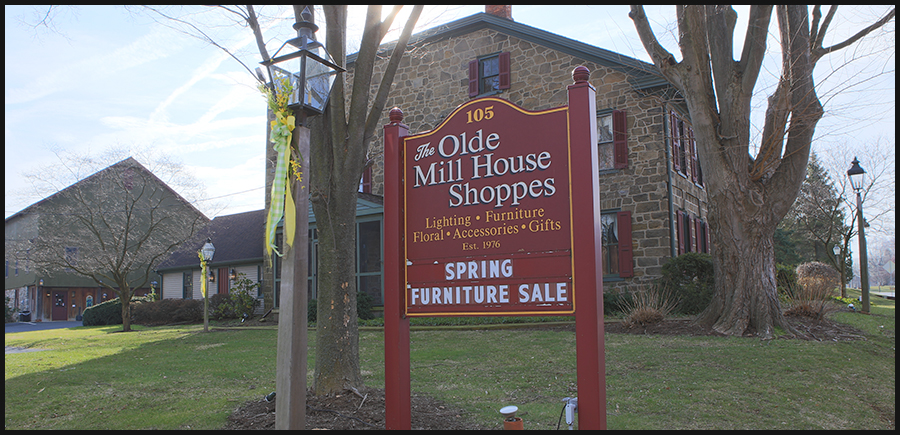 Since 1976 The Olde Mill House Shoppe has been leading, teaching and helping their clients in furnishing their home, finding that unique gift, designing a custom floral wreath for their front door or arrangement for the dining room table. What started in two rooms of the owners, The Landis', home has now grown into a destination store and a must see on your list of things to do when traveling to Lancaster County. Now into the family's second generation, their daughter, Tina, has kept the vision of the store moving forward. Inside our restored 19th century Bank Barn you will find seasonal merchandise for Spring, Summer, Fall, and Christmas, Quilts & dry goods, candles, floral department, New Boutique area, and our Lighting showroom filled with our own period lighting fixtures. Still can't find what you are looking for? Don't miss the Shoppes at the house. Adjacent to the barn you will find the Stone House built in 1767. Get countless of decorating ideas in the different room settings throughout the home. Also don't miss the specialty food items, large stoneware selection, historic paints, and Furniture. The Olde Mill House Shoppes staff is ready to assist and help you create or recreate the interior of your entire home.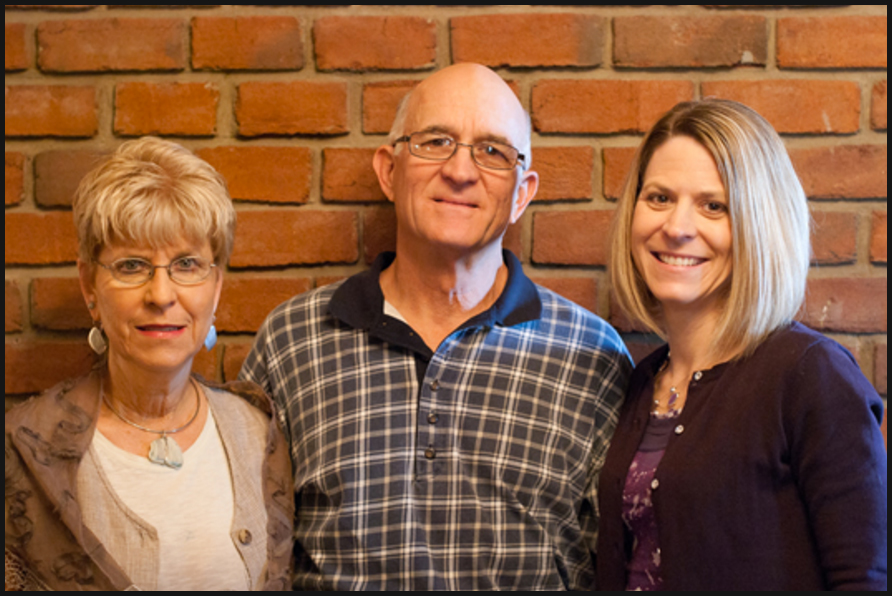 Mary Ann, Jerry and Tina
Although they are retired, you might still spot Jerry and Mary Ann on the property. Jerry's restoration work can be seen all throughout the buildings and property. We will enlist his services when he is back in the area after their winter hiatus in Florida. Mary Ann still enjoys chatting with customers, making shell pendants and knitting.